Zepeda Instrument Chemical and Industrial Services
A Customized Approach
At Zicis Group LLC, we believe that what makes your company unique is the impetus to forge your company's future growth. We won't tell you to change your corporate culture or anything else that makes your business an amazingly unique enterprise.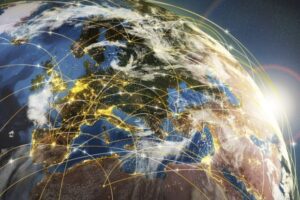 Our services are divided into 4 basic areas of expertise: instrument, chemical, industrial, and logistical services. We are always poised to assist new clients with unique needs in these areas, regardless of where they are located worldwide. We'll help you develop a customized plan to your unique position.
Medical and Pharmaceutical Distribution Services
Zicis Group LLC offers a wide array of 3rd Party Logistics (3PL) services to the medical and pharmaceutical profession. This new area of service has been rewarding for both Zicis Group LLC USA and our sister location in Great Britain (Zicis UK)
Although you can tell a lot about a business or service by looking at its website, the best way to see what they can do is by looking through their customer's eyes and seeing what they've accomplished.
Optimize Distribution
Contract Consultants
Consolidation of Services
Regulatory Compliance

Instrument Calibration
Instrument calibration services using NIST referenced materials.

Chemical Analysis
Chemical analysis of food, pharmaceutical, and industrial materials.

Industrial Services
From initial design through validation for compliance, let our engineers assist you each step of the way .

Customs Clearance
Zicis Group LLC offers freight forwarding and Customs clearance services to clients in North America, Europe, SE Asia and the Middle East.